Reach A Targeted Audience Of Homeowners Seeking Energy Savings Products And Services!
Welcome to the largest do it yourself home insulation website in the world where do it yourself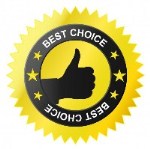 homeowners visit with over 250,000 page hits every year. We created this website with the do it yourself homeowner in mind. They are searching for ways to save energy. That benefits you as they are also seeking services or products such as yours.
We are currently accepting new advertisers to help benefit our readers in their desire to save energy.
Here you can reach a niche audience of homeowners seeking to save on energy. Where else can you do that?
IT ONLY MAKES SENSE TO PLACE YOUR PRODUCT OR SERVICE IN FRONT OF PEOPLE ACTIVELY SEEKING TO SAVE ENERGY!
Why advertise here?
* Unlike traditional advertising your ad will be seen by people specifically interested in saving energy and money!

* Your ad will appear on all of this sites pages and you are guaranteed it will receive at least 20,000 impressions over the span of about a month.

* Easily generate new customers!

* This website is positioned in the number 1 spot with the major search engines such as Google, MSN (Bing) and Yahoo! If you have any doubts just enter the search terms of "DIY Home Insulation" or "Do It Yourself Insulation" using any of these search engines and you will see for yourself.

* You will have access to the Report Center where you can view your banner performance, i.e., number of impressions and clicks.

* Receive weekly email statistics on your advertising performance!
Don't throw your advertising dollars away! Start placing your advertising in front of people actively looking energy saving services and products... it only make sense!